The 4 halls, each one dedicated to a famous personality connected to Villa Quaranta's history, enjoy natural light and windows overlooking the park. They can host a total of 200 people, are technically equipped for meetings and all have internet access. The architectural style of Villa Quaranta's halls, enriched by frescos, ensures an impressive setting for fashion shows, photo exhibitions and glamorous events.

SALONE DELLA ARTI - 112 mq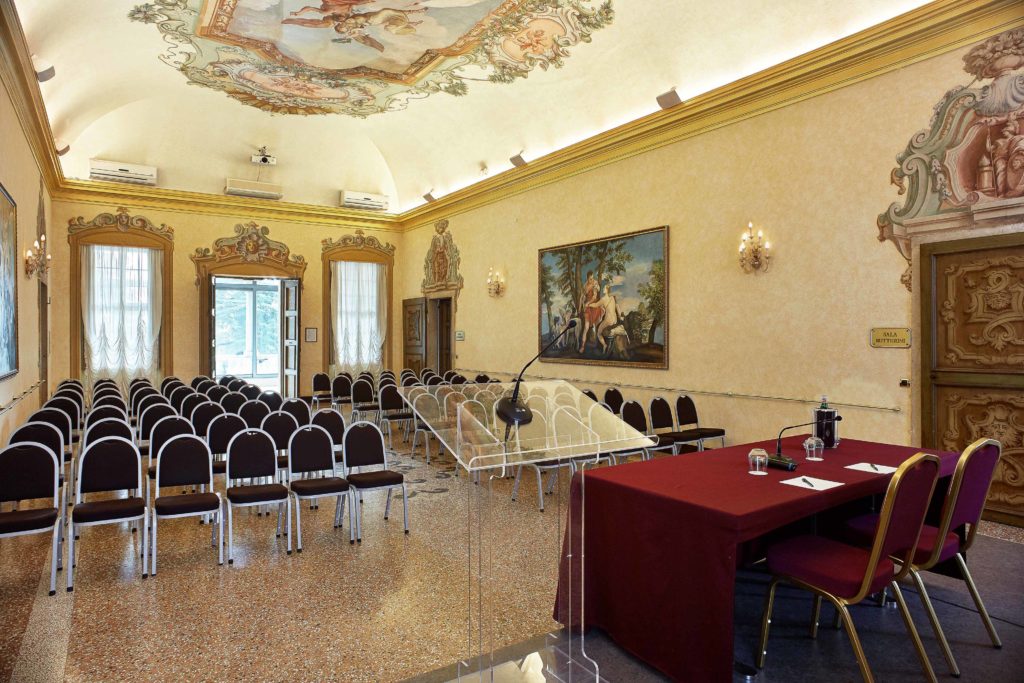 Salone al primo piano della villa storica dotato di luce naturale e affreschi suggestivi.
Dimensioni 14,5 x 7,7 metri
Superficie 112 mq
Altezza 6 metri
SALA DA LISCA - 42 mq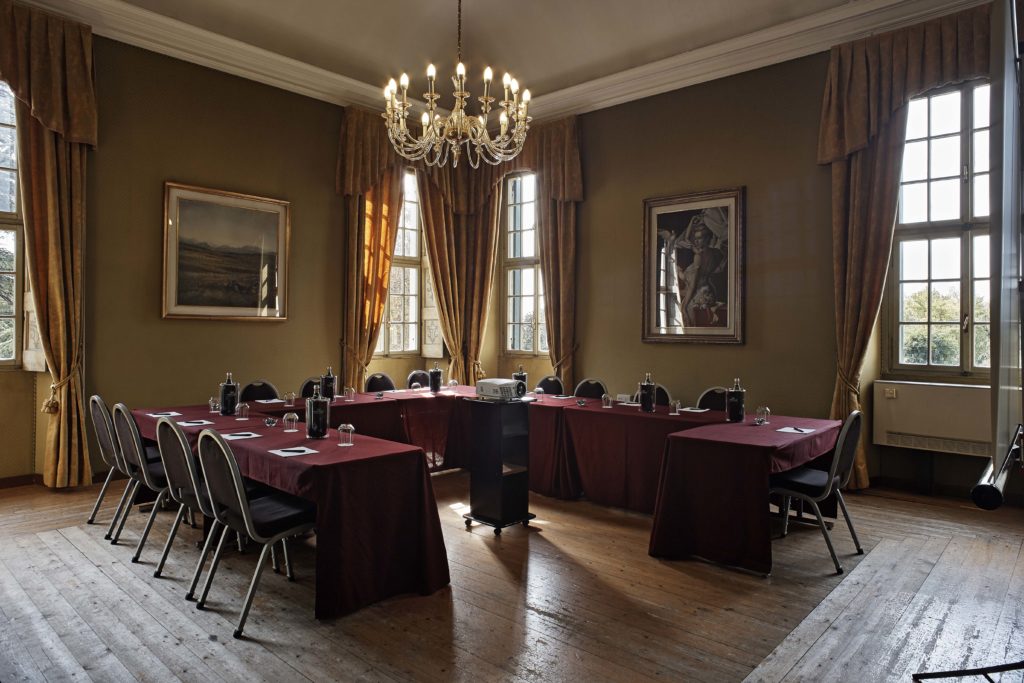 SALA QUARANTA - 42 mq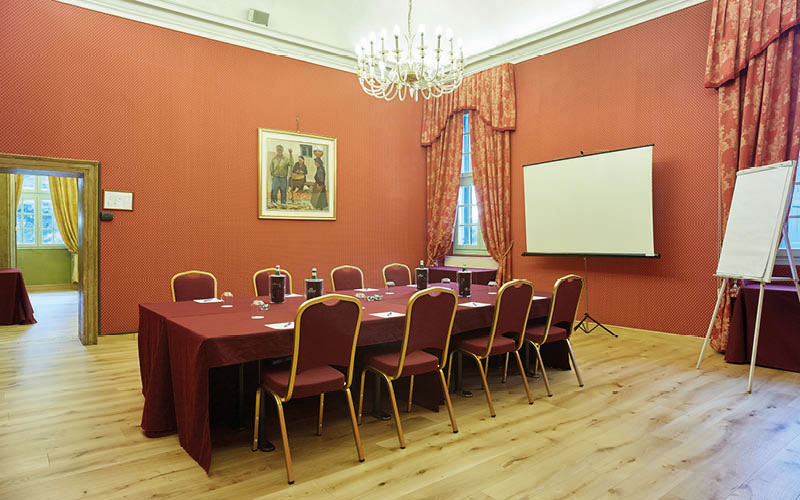 SALA BUTTURINI - 42 mq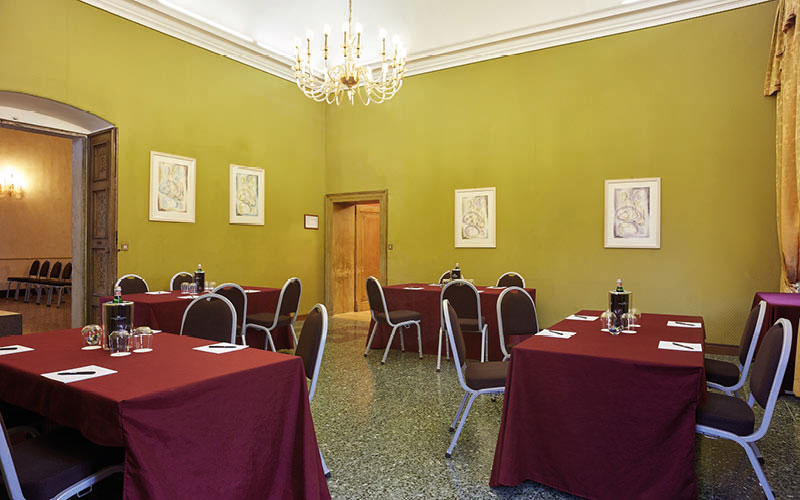 LOGGIA DELL'ANGELO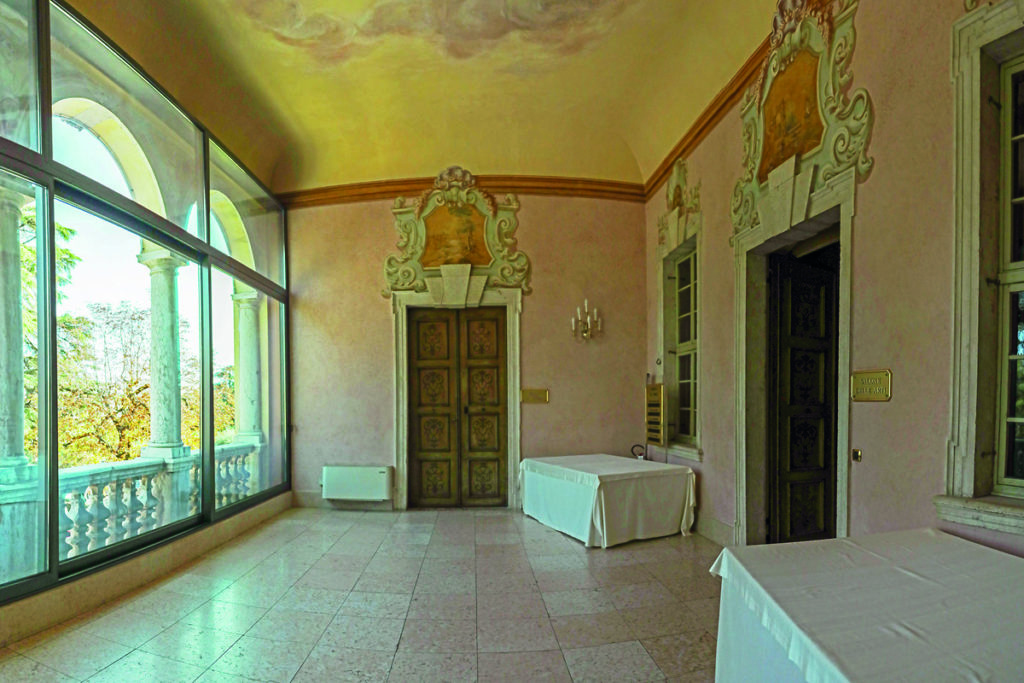 Costruita e decorata in linea con l'architettura della Villa, offre una spettacolare visione panoramica sul giardino all'italiana ed è la cornice perfetta per caffè di benvenuto, aperitivi e pause caffè durante gli eventi delle sale in Villa.
Please fill in the form below or call us at T. +39 045 6767300 for any further information or for a customised offer